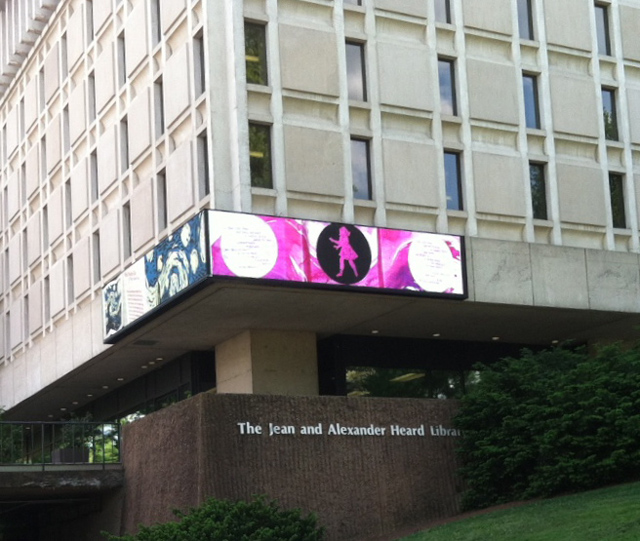 I never dreamed that I'd have work featured on a billboard! Art history students at Vanderbilt University selected and curated this exhibition; it's an intriguing comparison of similar themes in medieval texts and contemporary book arts. I'm so honored that they chose one of my books; it was inspired by my 3-year-old niece – the figure can twirl on her string.
Here's a photo from the reception and another view of the case featuring my piece.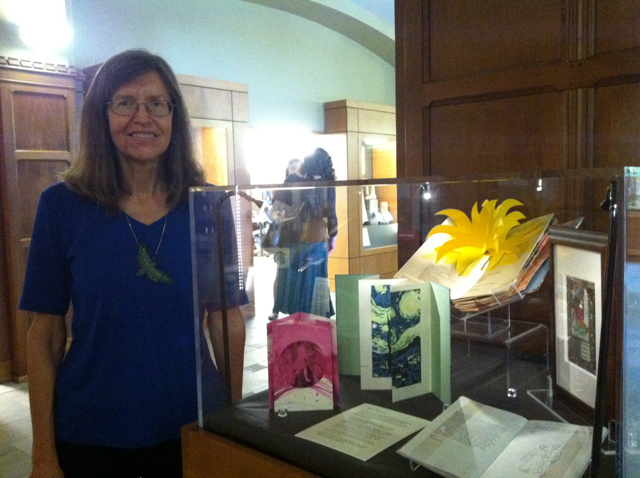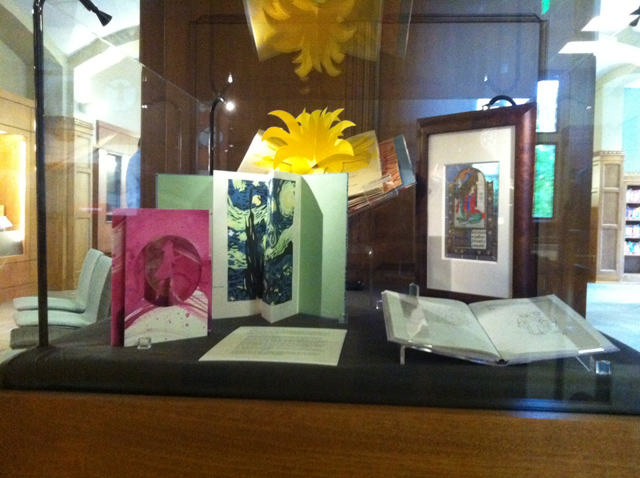 And there's more! It's rare that I  have 2 major events so close together! Here's a shot of my table at Watkins College of Art, Design & Film. Saturday night was their big pARTy celebration.