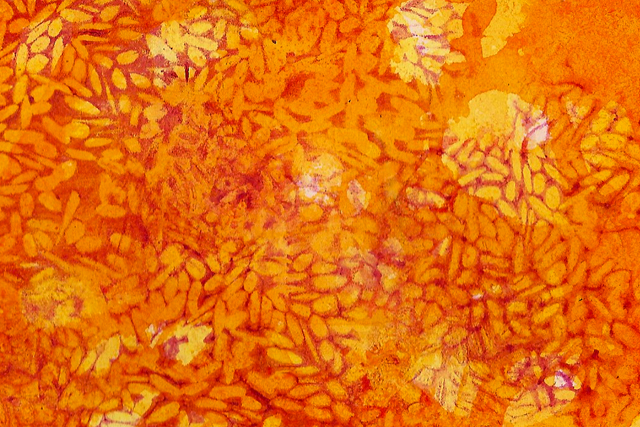 Curious about how this was done? I'll explain next month, so be sure to sign up for email updates!
ANSWER TO MYSTERY TECHNIQUE #47:
Here's another example of what happens when you start with dark paper instead of white. This time I began with dark green Lama Li Lokta, a handmade paper from Nepal. While it has an interesting texture because of the fibers, I wanted more color variety. I used a crumpled piece of plastic to apply acrylic paint, making an irregular pattern of yellow greens and blue greens to contrast with the color of the paper.