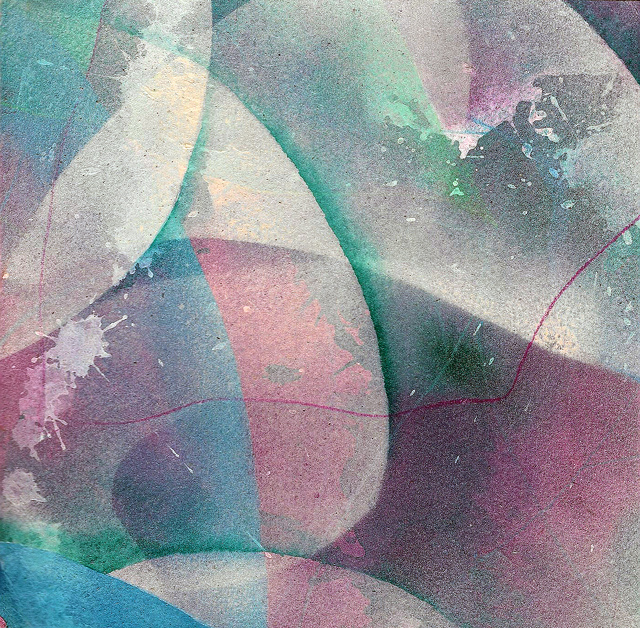 Curious about how this was done? I'll explain next month, so be sure to sign up for email updates to find out!
ANSWER TO MYSTERY TECHNIQUE #48:
I began with a yellow layer followed by an orange one on a piece of hot press watercolor paper. After it dried, I applied fluid acrylic magenta with a moldable foam stamp. I created the stamp by heating a piece of Pen Score with a heat gun and then pressing the foam on top of scattered wild rice. According to the package, you can even "melt away" unwanted designs by reheating the foam.