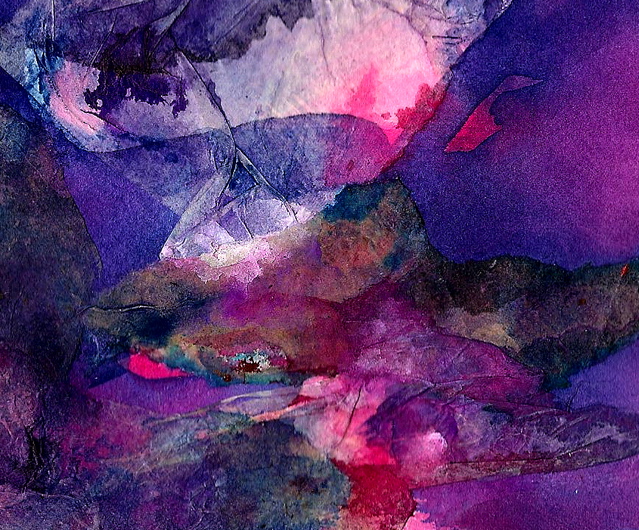 Are you curious about how this was done? I'll explain next month, so be sure to sign up for email updates to find out!
ANSWER TO MYSTERY TECHNIQUE #49:
This is a close-up of a painting inspired by a dream about Georgia O'Keeffe; it's part of an older series from graduate school.  I began with loosely painted acrylic shapes and spatters on Arches Cover. After they dried, I used paper stencils and spray paint to create a series of overlapping petal shapes, varying my distance from the paper to vary the density of the paint; I also added abstract outlines of petals with colored pencils. Next I used thin washes of acrylic to suggest some depth.