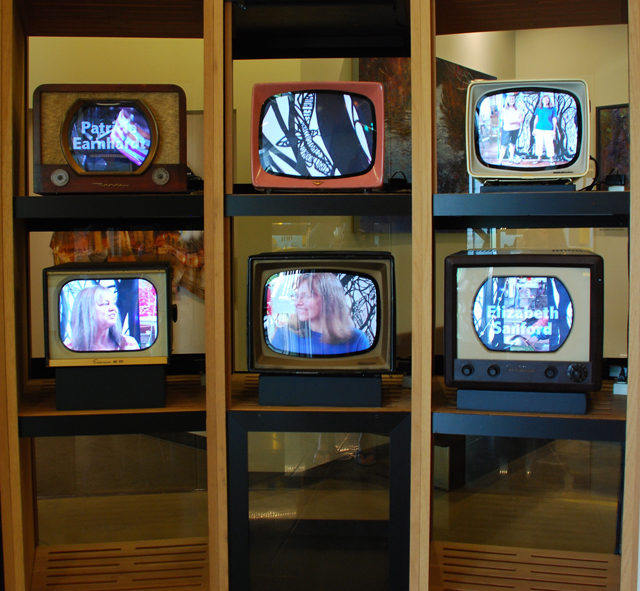 Only a few days left to see my TV appearance with Patricia Earnhardt!  Here we are talking about our Modular Art Pod in Joseph Hazelwood's amazing video installation on antique televisions in the Escaparate at OZ Arts.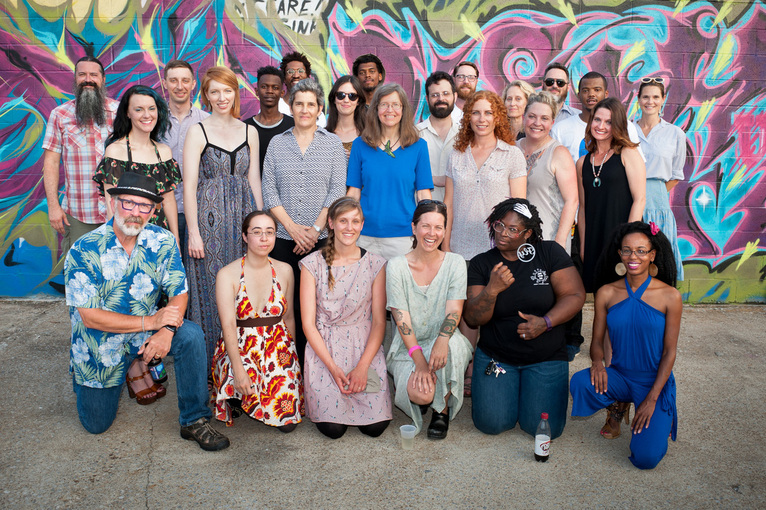 So thrilled to be part of Metro Arts' Learning Lab program and to be working with these amazing artists! Find out more about the program here: http://www.nashville.gov/Arts-Commission/Learning-Lab.aspx
I'm teaching a 2-day Watermedia workshop at Plaza in August! Read all about it here: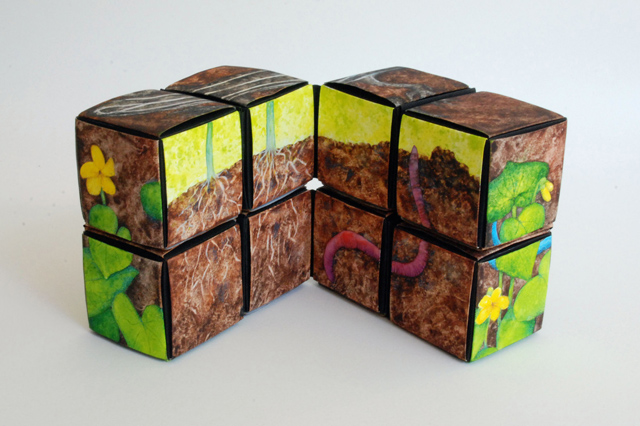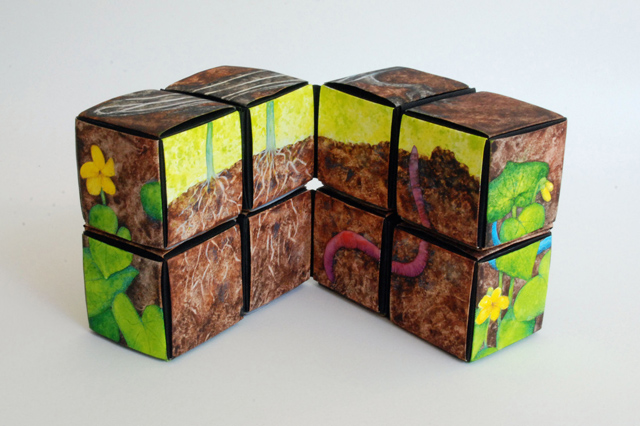 I'm delighted to report that the Bainbridge Island Museum of Art has purchased one of my flexicubes, Secret Sides of Soil.