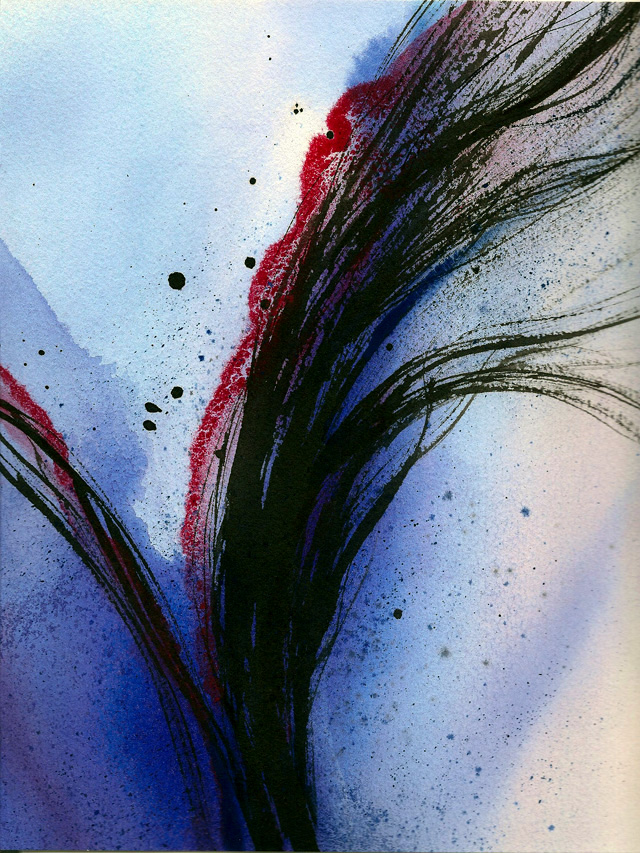 Are you curious about how this was done? I'll explain next month, so be sure to sign up for email updates to find out!
ANSWER TO MYSTERY TECHNIQUE #52:
This striking insect is an eyed elater, a kind of click beetle. After I cut the shape out of black Tyvek, I added the details with white acrylic paint. The loose pieces of bark and lichen are also Tyvek; this time I started with the white side of black-and-white Tyvek before using acrylic and a fine-tipped black pen for the details. The log is hot pressed watercolor paper. The pale horizontal streaks are loose strokes of white acrylic showing through thin washes of  grayish brown; I also added a little green in a few spots. I glued on all the Tyvek pieces after finishing the log.