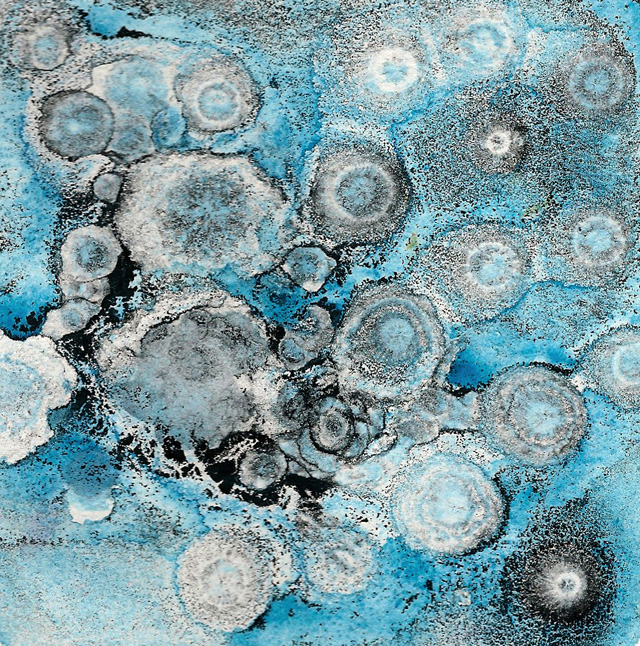 Curious about how this was done? I'll explain next month, so be sure to sign up for email updates to find out!
ANSWER TO MYSTERY TECHNIQUE #53:
This one is a combination of watercolor and waterproof black ink. I started with a wash of diluted blue watercolor on partially wet paper; after it dried, I used a goose feather to create the black lines and spatters. After wetting the paper again, I added the red, which was mixed with Winsor & Newton's Granulation Medium.