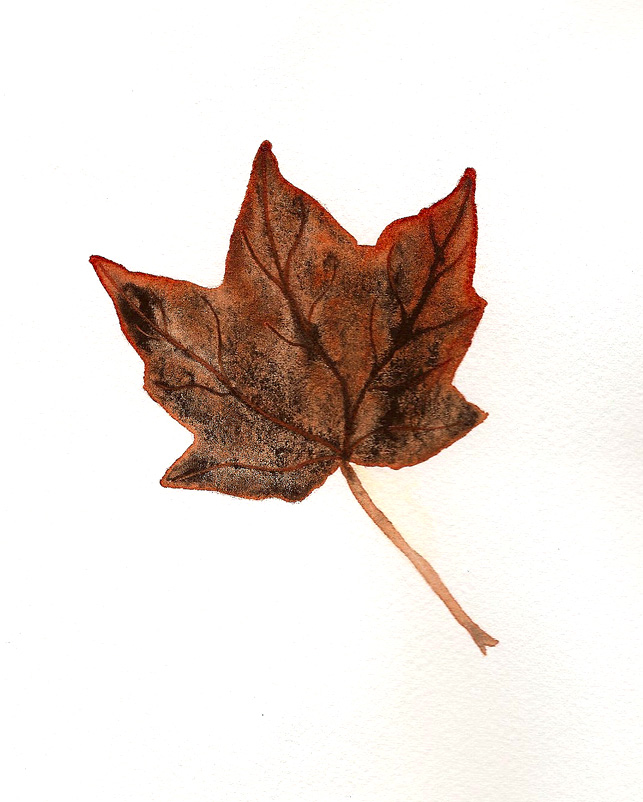 I volunteered today at Warner Parks and saw plenty of leaves that looked like this one. Curious about how I painted it? You'll get the answer in your inbox next month if you sign up for email updates! Here's a hint – if you stopped by my table at Hands-On Creativity in October, you can probably guess the answer.
ANSWER TO MYSTERY TECHNIQUE #54:
This is a dramatic example of what can happen when you add rubbing alcohol to wet watercolor paint. Since alcohol and water don't mix, it's easy to get interesting effects, although few colors can match the results possible with Daniel Smith's Lunar Blue. This color is a mixture of Mars Black, which granulates, and Phthalo Blue, which doesn't. Adding multiple drops of rubbing alcohol made the paint separate in spectacular ways; using a pipette to drop in the alcohol increased the drama.