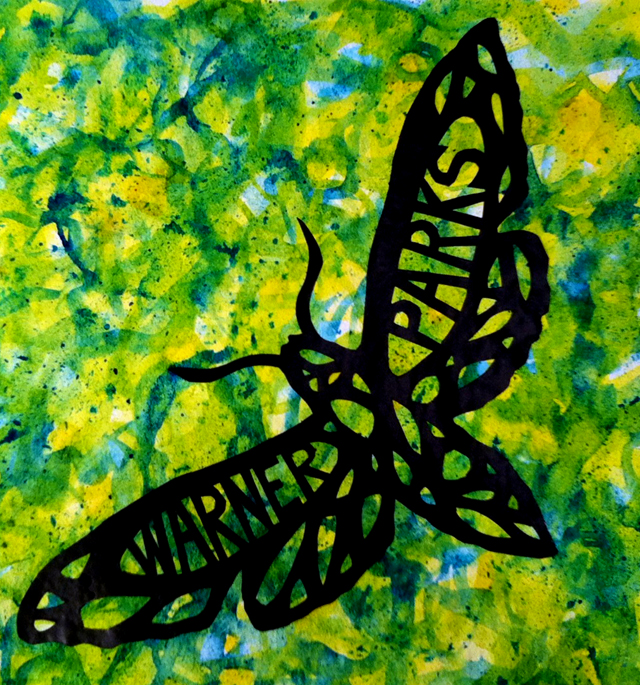 This Mystery Technique belongs to the mayor of Nashville! Curious to know more? You can find out the rest of the story in April if you've signed up for email updates!
ANSWER TO MYSTERY TECHNIQUE #56, Parts 1 and 2:
The paper makes such a difference in watercolor! I began both Parts by wetting the paper, then mixed Daniel Smith's Hematite Genuine, Hematite Burnt Scarlet Genuine,  Sodalite Genuine, Dr. Ph. Martin's HYDRUS Permanent Red, and Winsor & Newton's Granulation Medium right on the surface of the paper. While the paper was still wet, I applied pieces of thin recycled plastic, then experimented with a variety of tools to make linear patterns; I also emphasized some of the shapes by injecting additional liquid paint under the plastic and applied weight in a few spots to vary the effects. After all the liquid evaporated, I removed the plastic. The visual textures are definitely more dramatic on the hot press (Part 1) than the rough (Part 2)!