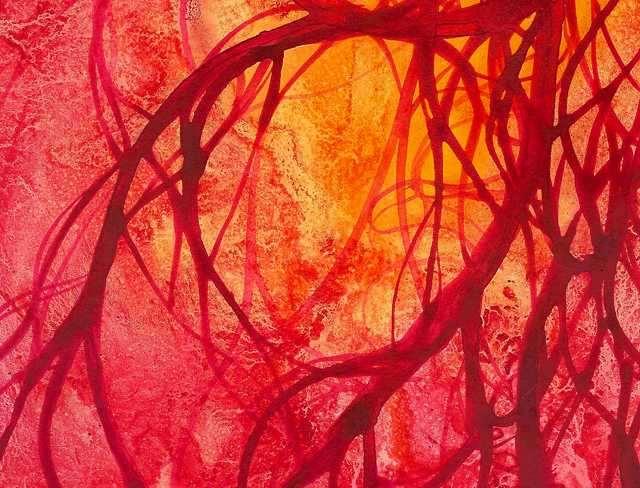 Curious to know more about how this was done? You can find out about the special tools I used if you've signed up for email updates; I'll reveal the details in May!
ANSWER TO MYSTERY TECHNIQUE #57:
This is the page I contributed for a special artist book that Watkins College gave Mayor Barry last spring. Each page celebrates a Nashville landmark, and I chose Warner Parks, which I started visiting as a child – it's still one of my favorite places! I wanted the background to create the impression of light coming through spring foliage, so I began with a yellow underpainting and left a few bits of white paper. After the first layer dried, I layered greens and blue-greens and added a little spattering. I used  a craft knife to cut the sphinx moth out of black exhibition vinyl and put the title in its wings.