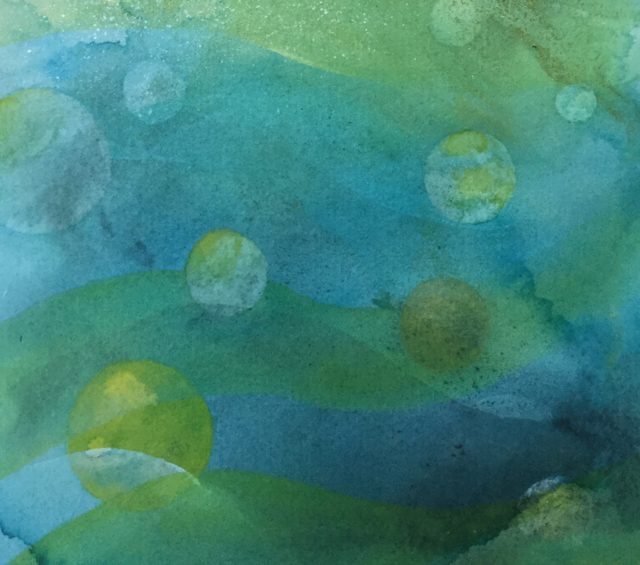 Curious to know how this was done? You can find out about the special techniques I used if you've signed up for email updates; I'll reveal the details next month!
ANSWER TO MYSTERY TECHNIQUE #59: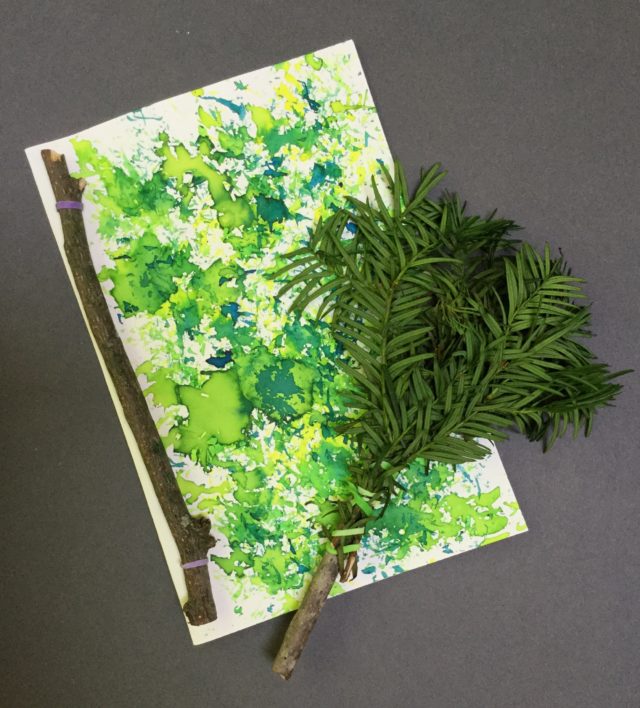 This is a sample nature journal I did as part of the preparations for the Art & Nature events at the Bellevue and Richland Park Library Branches. The yew clippings made a great paintbrush to paint the cover! Although I tried various other plants, the yew is my favorite; there's a lot of expressive energy in the marks. Because these events were geared to families, I used Sargent Art Watercolor Magic washable liquid watercolors for the paint.