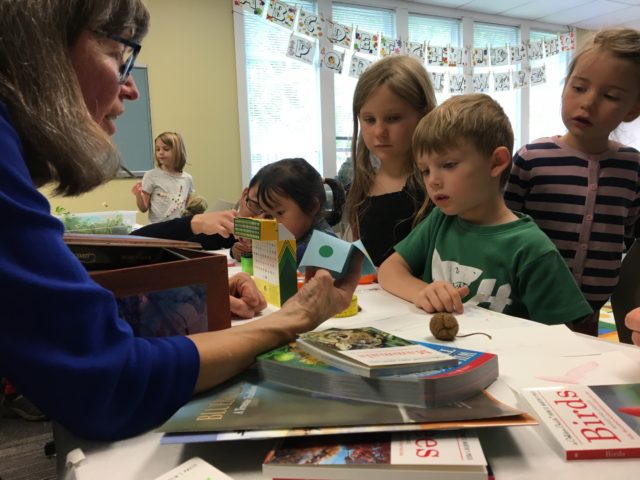 I'm delighted to announce that Owl's Hill Nature Sanctuary is hosting one of my Art & Nature workshops on September 23! You'll have the chance to make and decorate your own nature journal, go on a special kind of hike, and take a turn with The Box of Wonders; find out the details here:
http://www.owlshill.org/events/kids-families/2017/08/17/art-nature-adventure-day.2783802
My volvelle workshop at the Main Library is full, and you'll have to wait until October for my Plaza workshops; but there's still room in my 9-week Mixed Media class at Watkins on Wednesday nights! I'll also be teaching a 2-day Natural Abstractions workshop on September 30 and October 1. Learn more about both here:
https://register.asapconnected.com/Courses.aspx?CourseGroupID=4264
I got great feedback about my Installations at the Richland Park Library Branch, so it was sad to see them come down this week; there's still time to see the ones at the Bellevue Branch, though!