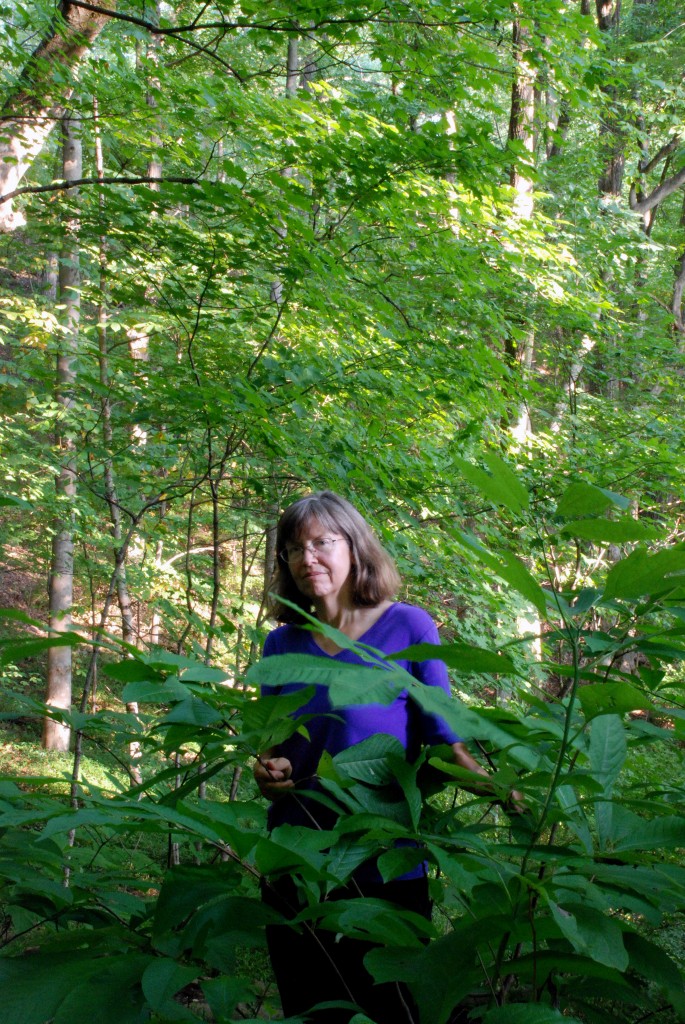 I was born in Nashville, Tennessee and grew up exploring the neighborhood woods; now I create visual fairy tales about the wonders and mysteries of the suburban forest. I investigate the conversations and clashes that happen along the shifting boundaries. Who's the hero, and who's the villain? Who's the native, and who's the invader? It all depends on which side of the border you're on.
I discovered the magic of fluid paint on paper while working on my MFA at East Carolina University. I'm drawn to the luminous colors and the surprises that result when water, paper and paint collaborate. My current pieces are painted sculptures combining layered colors and shapes with explorations of space, light and shadow.
My award-winning work is in many collections, including the Bainbridge Island Museum of Art, Vanderbilt University, Emory University, Johns Hopkins University and Savannah College of Art and Design. I have been teaching art for more than thirty years.
My pieces change and take on a life of their own through viewer participation. I invite the audience to explore my woods; how the story ends is up to the viewer.