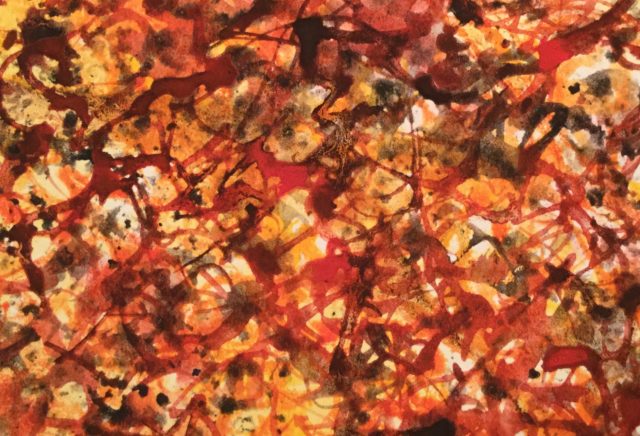 Want to know what special tools I used to paint this? You can find out next month if you've signed up for email updates!
ANSWER TO MYSTERY TECHNIQUE #64:
Here's my Japanese paperweight in action!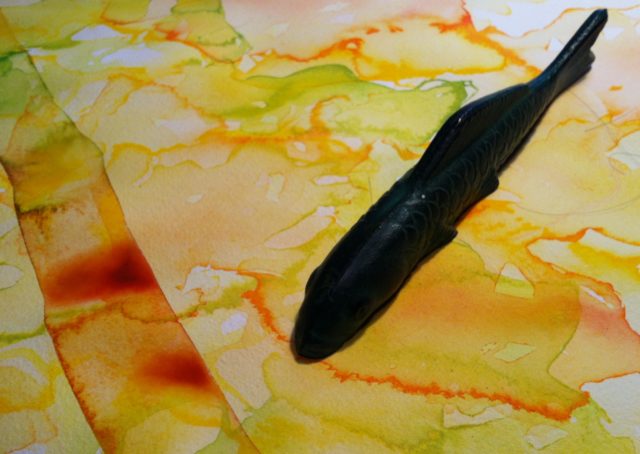 Although these are typically used to keep lightweight papers from shifting during delicate brushwork, mine help me manipulate how the paper buckles. I like to work with lots of water on unstretched paper, which makes the paper form hills and valleys that evaporate at different rates. The patterns preserved in the paint remind me of the traces water leaves behind in the landscape.