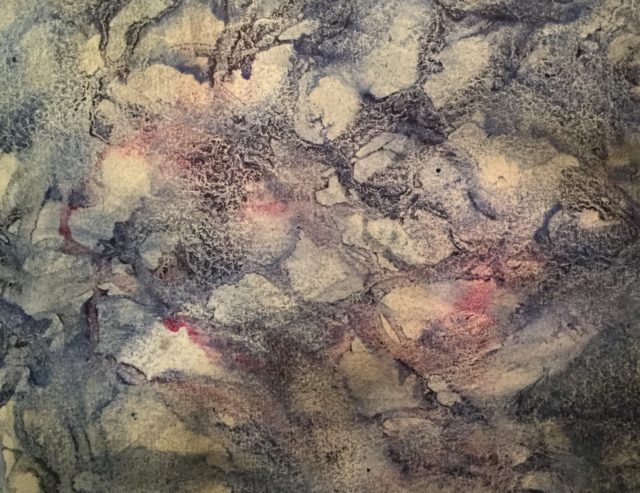 Curious to know how this was done? You can find out about the special techniques I used if you've signed up for email updates; I'll reveal the details next month!
ANSWER TO MYSTERY TECHNIQUE #65:
Last month's Mystery Technique demonstrates the varied strokes you can make with Liner brushes. Here's my collection, with the Universal Liners on the right: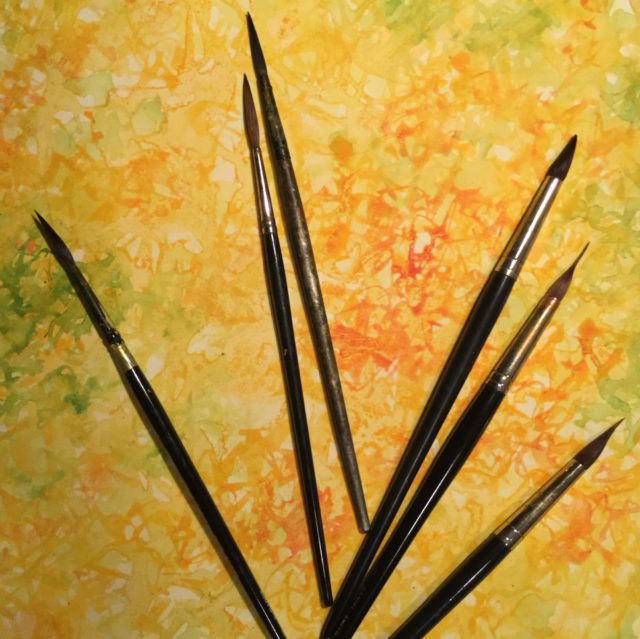 First I partially wet the paper with a spray bottle and applied yellow with a Universal Liner; next I repeated the process with yellow-orange and red-orange. The final layer is a wet-in-wet mix of several different browns and red.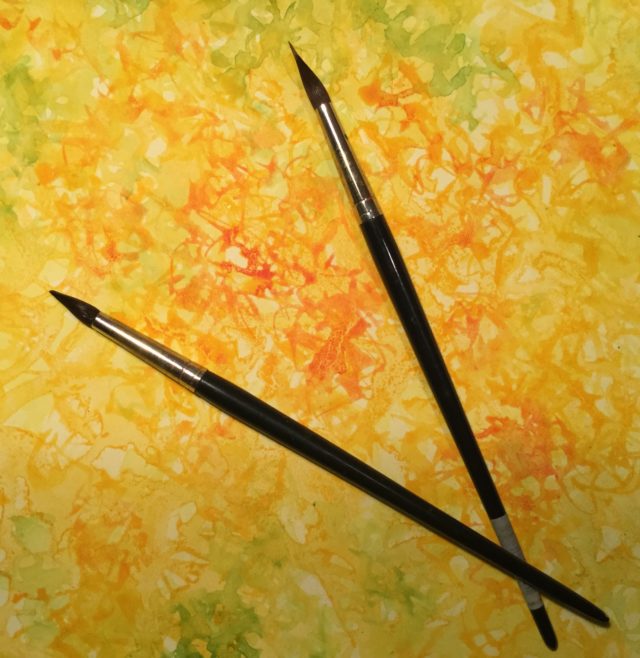 It's hard to believe that these 2 Isabey brushes started out the same shape. The one on the right is a replacement for the other one; 20 years of use can really wear down the tip!