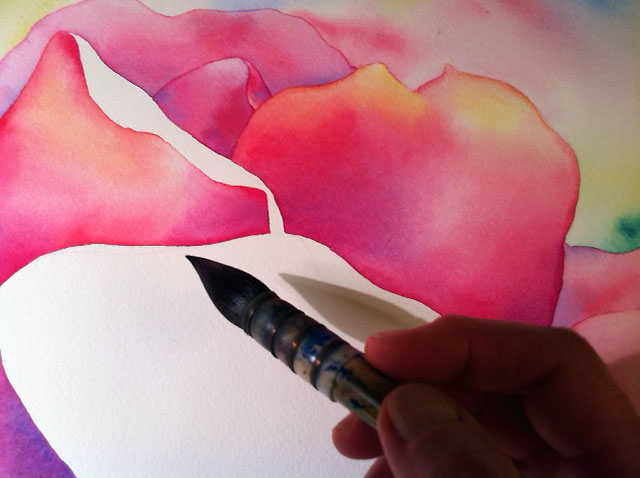 Fall classes are filling up, so be sure and register soon! Having trouble fitting a class or workshop into your busy schedule? Contact me about the possibility of private lessons.

---
WATERCOLOR BASICS
at Owl's Hill Nature Sanctuary 
Saturday, November 4, 10:00am – 4:00pm
$75 – All supplies provided
Learn the basics of watercolor in this workshop for beginners. Explore paint, paper and brush options, as well as the 3 main kinds of color mixing. Be inspired by the beauty of Owl's Hill as you experiment with fun and easy techniques to paint simple subjects. All skill levels are welcome, including beginners.
To register, visit:
http://www.owlshill.org/events/arts-programs/2017/08/17/watercolor-basics-with-elizabeth-sanford.2783800
---
NATURAL ABSTRACTIONS IN MIXED MEDIA
at Plaza Artist Materials
Saturday, November 18, 10:00am – 4:00 pm
$60 – basic supplies provided
Learn how to use the natural world as your inspiration for painting abstractly. Explore expressive color and textural effects to help you find the right balance between control and spontaneity. Experiment with watercolor, acrylic, ink and more. Discover how versatile paint on paper can be as you explore techniques to create a personal path to abstraction. All skill levels are welcome, including beginners.