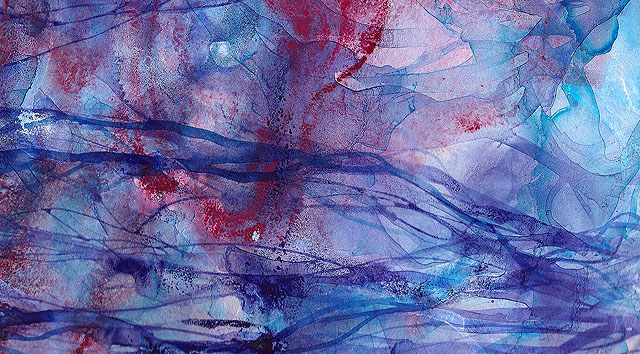 Want to learn more about how this was done? Check back next month for the explanation.
ANSWER TO MYSTERY TECHNIQUE #19: This is a closeup of the 2nd panel from Backyard Food Chain. I added Granulation Medium to the paint to create the texture; after it dried, I cut away the center: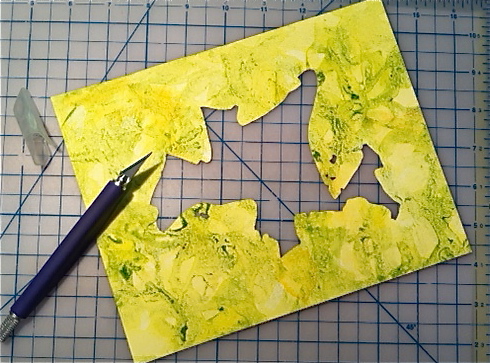 I then put clear contact paper on some of the leaves and veins before adding another layer of paint.
Next I added another layer to the foreground leaves and painted the caterpillar, using stippling with a pen to add some of the detail.