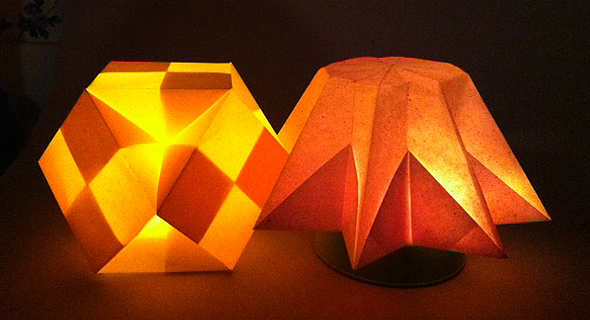 The Nashville Lantern Festival is coming on March 5! Want to learn more about how these origami lanterns were made? Check back next month; and find out more about the festival here:
http://nashvillelanternfestival.com
ANSWER TO MYSTERY TECHNIQUE #32: First I partially wet the paper with a spray bottle; then I took a liner brush and painted a network of magenta lines across the page, adding a few blue ones before the paper dried.